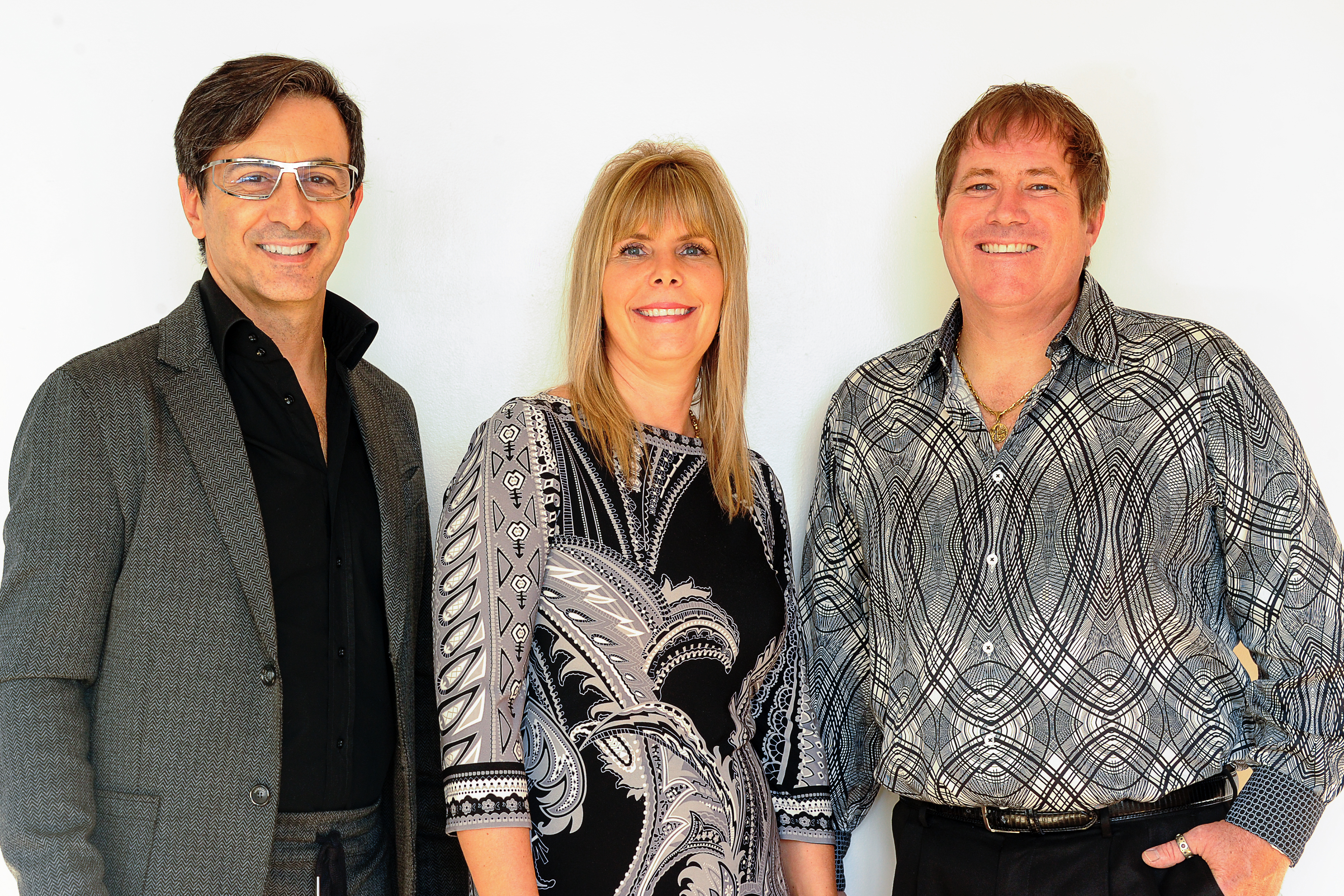 Hernder Picasso's Foundation
" The HP Foundation proudly presents it's 10th Annual Golf Tournament, Monday, June 1st, 2020 "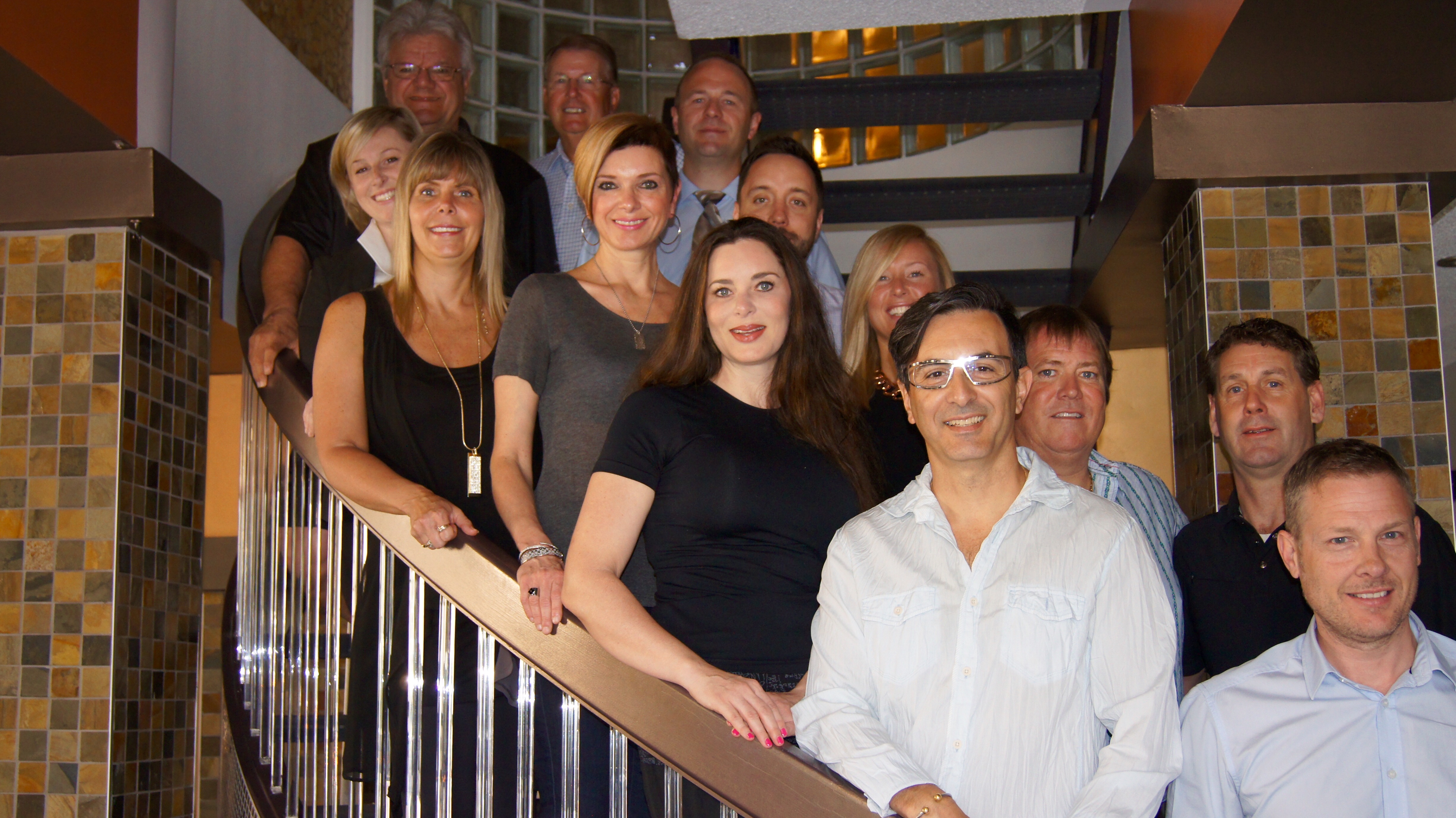 Our Amazing Golf Committee
The Hernder Picasso's Foundation is very fortunate to have such dedicated committee members on our team, we appreciate all they do in helping us reach our goal.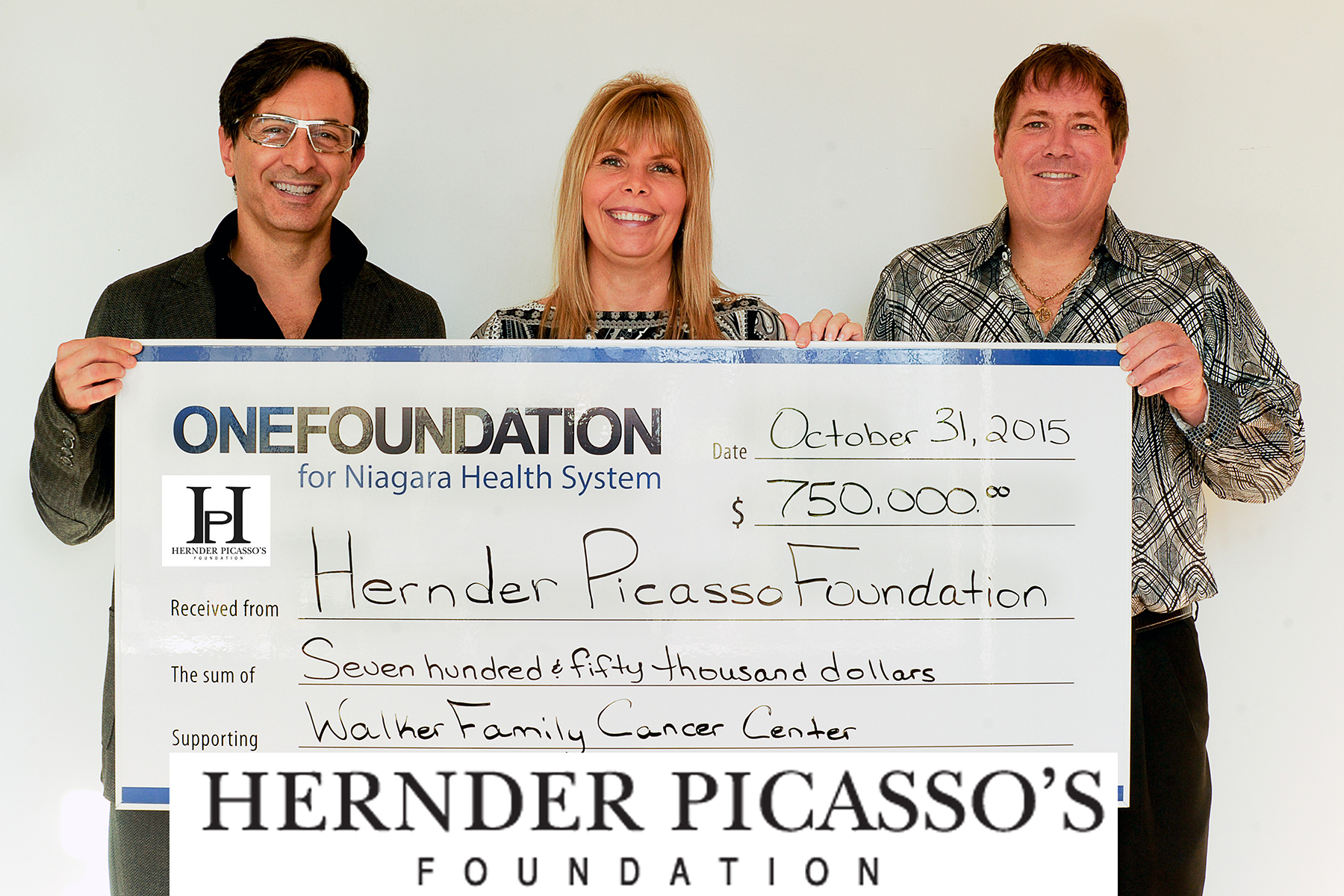 The Cheque
Hernder Picasso's Foundation has finished their first pledge of $250,000 and has now committed to another $750,000.00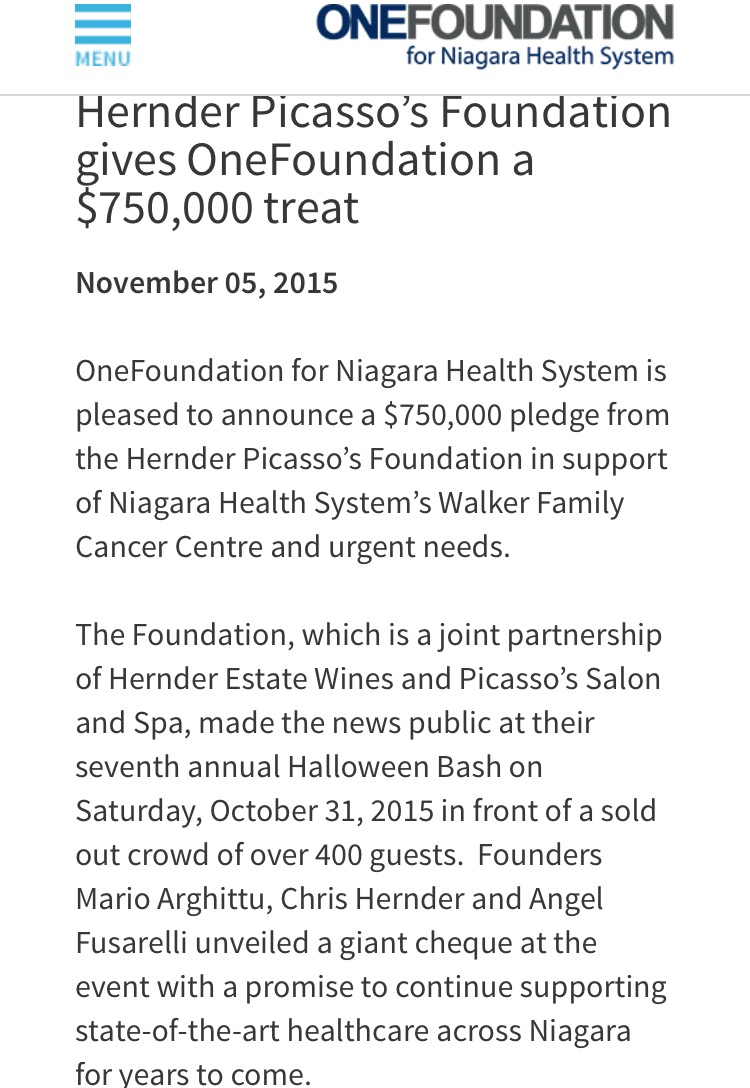 In the News
Hernder Picasso's Foundation, "Together we can make a difference"
WELCOME TO THE
HERNDER PICASSO FOUNDATION
Monday, June 1,  2020
OUR 10TH ANNUAL GOLF TOURNAMENT WILL BE
AT PENINSULA LAKES FOR LUNCH AND GOLF, SIP & CIGAR AND MARTINI'S & TRUFFLES
WILL BE AT HERNDER ESTATE WINES FIELDSTONE PATIO WITH JAZZ,
FOLLOWED BY DINNER IN THEIR VICTORIA ROOM.
TICKETS ARE $225 WITH HST AND THAT INCLUDES; LUNCH, GOLF WITH A CART, DINNER WITH WINE AND PRIZES
Registration is 10:30
Lunch at Peninsula Lakes is 11:00
Shot Gun is 12 (noon) SHARP!
Following golf we will see you back at Hernder Estate Wines
ALL PROCEEDS TO THE WALKER FAMILY CANCER CENTRE HERE IN ST. CATHARINES
"TOGETHER WE CAN MAKE A DIFFERENCE"
For more information email them at
The principals of Hernder Estate Wines and Picasso's Salon and Spa had been discussing for some time how they would like to "put something back" into the communities who support their respective businesses. Hernder's and Picasso's, in the Hospitality and Beauty industries respectively, both provide services in the community to a great number of people, and in providing these services meet many whose lives have been touched by Cancer. The result of this ongoing exposure to victims and their families of this devastating disease was an increased desire to "give back" to the community. The desperate need for additional funding for the new Regional Walker Family Cancer Centre provided the impetus to launch the Hernder Picasso's Foundation in 2007.
The New Walker Regional Cancer Centre is the current recipient of the foundation's fund raising initiatives. The Niagara Health System Foundation is three quarters to the target but is still looking to the community for their continued support. Hernder's and Picasso's thank those who support the Hernder Picasso's Foundation initiative and contribute to this worthwhile cause.